How much will you earn?
Move your money to First Tech and see how much more you'll earn. Run the numbers on our Savings Comparison Calculator.
---
Now through October 31, grow your savings, checking, or certificate balances and you may be eligible to receive a bonus up to $1,500.*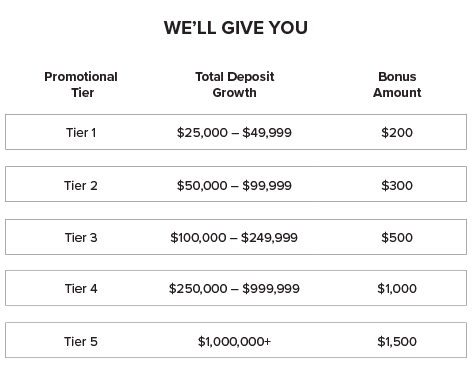 ---

You can also enroll at a location near you or by calling 855.855.8805.
---
Bonus Program Details:
Step 1 Deposit funds from any outside financial institution into any First Tech savings, checking, or certificate account by October 31, 2018.
Step 2 Maintain the minimum required total deposit growth for the Promotional Tier you want to participate in for at least 4 months* from the month you were enrolled.
Step 3 Enjoy the benefits of First Tech savings.
---