Now is a great time to take advantage of your membership with First Tech. For a limited time, Amazon employees can earn up to $1,0001.
Here's how it works. Combine a new direct deposit, a new checking account, and a new credit card to stack up cash bonuses and rewards. Simply open your accounts or enroll in the Direct Deposit Bonus at any First Tech Experience Center and provide proof of employment at Amazon. Offer expires April 30, 2019. See complete terms and conditions below.
Visit your nearest First Tech Location, or call us at 855.855.8805 to take advantage of this offer. Not available online.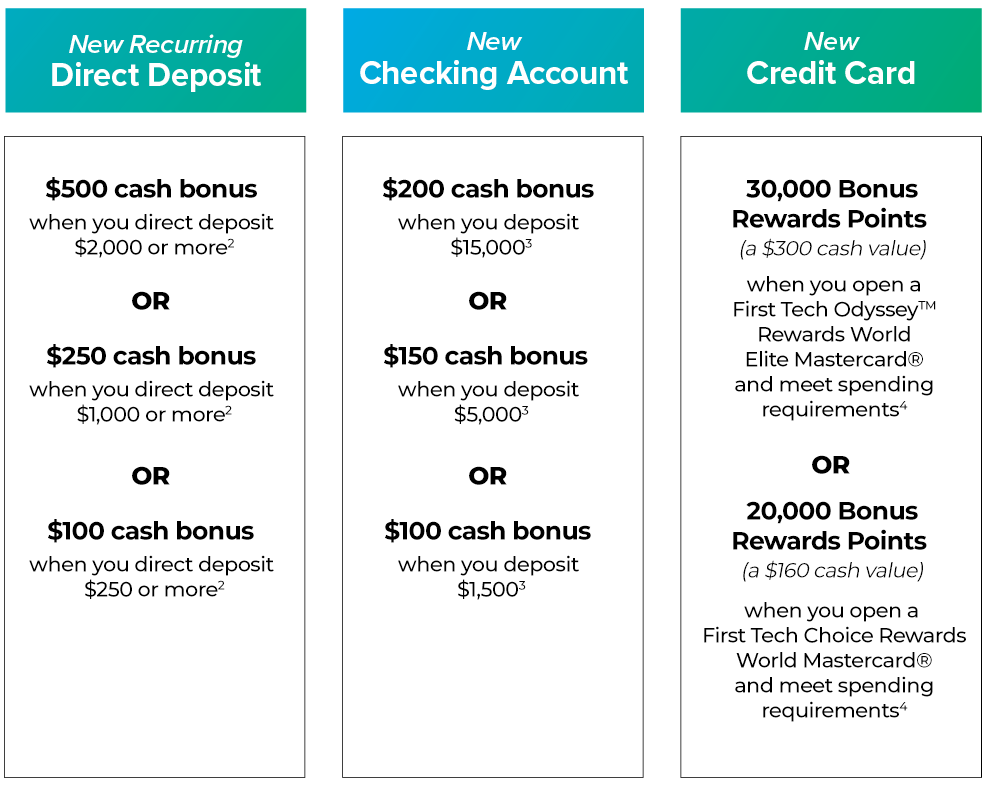 ---